Base ingredients
1 pack Granita crushed biscuits (250g)
70g melted butter
20g sugar (help to bind the base together)
CREAM Cheese Filling Ingredients
500g cream cheese
2 eggs
1 egg yolk
1/2 cup sugar (not too sweet)
1 tablespoon flour
1/2 orange zest
1/2 lemon zest
1 teaspoon lemon juice
1/2 teaspoon vanilla extract
Make the base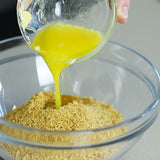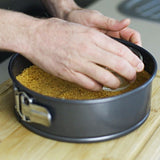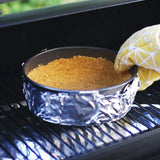 Crush or use blender to crumb biscuits and combine with melted butter and sugar.
Press biscuit mix into greased tray.  Use round bottomed glass or measuring spoon to compress the base firmly.
Wrap the bottom and sides of the pan with foil (to prevent water getting in or butter leaking out)
Bake in the Z Grills at 190ºC for about 15 minutes or until crust begins to brown slightly. 
PREPARE THE FILLING WHILE THE BASE BAKES
After removing the base, increase the Z Grills temperature to High (232ºC)
MIX & BAKE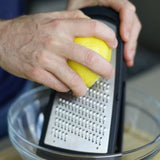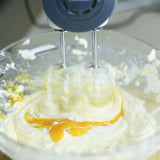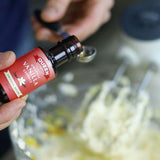 Slowly add ingredients to the cream cheese as you mix
Pour the mix straight into the base and return to the pre-heated (High) Z Grill.
Bake on High (230ºC) for 10-15min (until puffed and slightly brown surface), then drop the temperature setting to 107ºC
Cook for 60+ min then complete the wobble test (the sides seem fairly firm and only the centre wobbles a bit)
Remove from Z Grill and allow to cool to room temperature then refrigerate for at least 6 hours (lightly covered). 
Remember to turn the Z Grill to Smoke setting for 10 minutes then Shut Down Cycle. 

---