Reverse Seared T-Bone Steak
The reverse-seared T-bone steak is godly delicious. It starts with a simple seasoning of salt and pepper and is then made with the magic reverse-sear cooking method.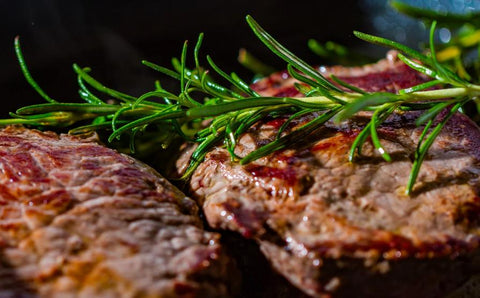 PREP TIME: 10 MINUTES
COOK TIME: 1 HOUR 5 MINUTES
REST TIME: 5 MINUTES
TOTAL TIME: 1 HOUR 20 MINUTES
Ingredients
1 t-bone steak
kosher salt
ground black pepper
Instructions
Fire up your Z Grills pellet smoker to 225 °F.
Season steak with kosher salt and black pepper.
Lay the steak on the grill. Close the lid and smoke for roughly 60 minutes, or until the steak reaches an internal temperature of 130 °F (for medium rare). Remove the steak and set aside.
Crank up the heat to 450 °F and preheat.
When the grill comes to temperature, sear the steak for 1 minute per side or until you get your desired amount of sear.  
Remove the steak from your smoker. Allow the meat to rest for 5 minutes before serving.
Steak Doneness Guide
Rare: 125 °F
Medium Rare: 130 °F
Medium: 140 °F
Well Done: 160 °F
---
3 comments
---
---