SMOKED GARLIC PARMESAN WINGS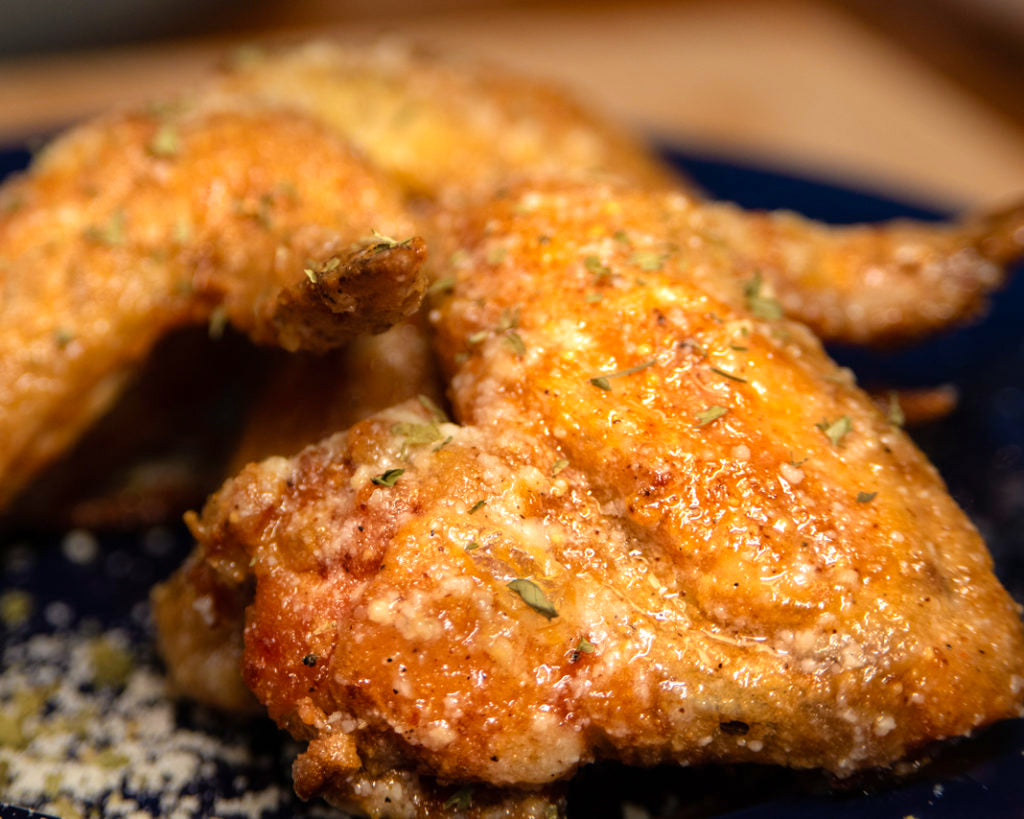 Hands up if you love Garlic Parmesan Wings! What's not to love about buttery, garlicky, cheesy wings.
INGREDIENTS
2 lbs. of chicken wings
5 Tablespoons of unsalted butter
1/2 cup of grated Parmesan
3 teaspoons of garlic powder
1/4 cup of hot sauce
Fresh Parsley
Bleu Cheese or Ranch
Holy Voodoo Rub
INSTRUCTIONS
Preheat your Z Grills pellet smoker to 325 °F.
Lightly season the wings with the Holy Voodoo rub.
Place the wings into the smoker. Cook until they reach an internal temperature between 175-180 °F. This will take about 40–45 minutes.
Once the wings are off, toss the wings in melted butter, hot sauce, garlic powder, and freshly grated Parmesan.
Garnish with parsley and serve with bleu cheese or ranch.
---