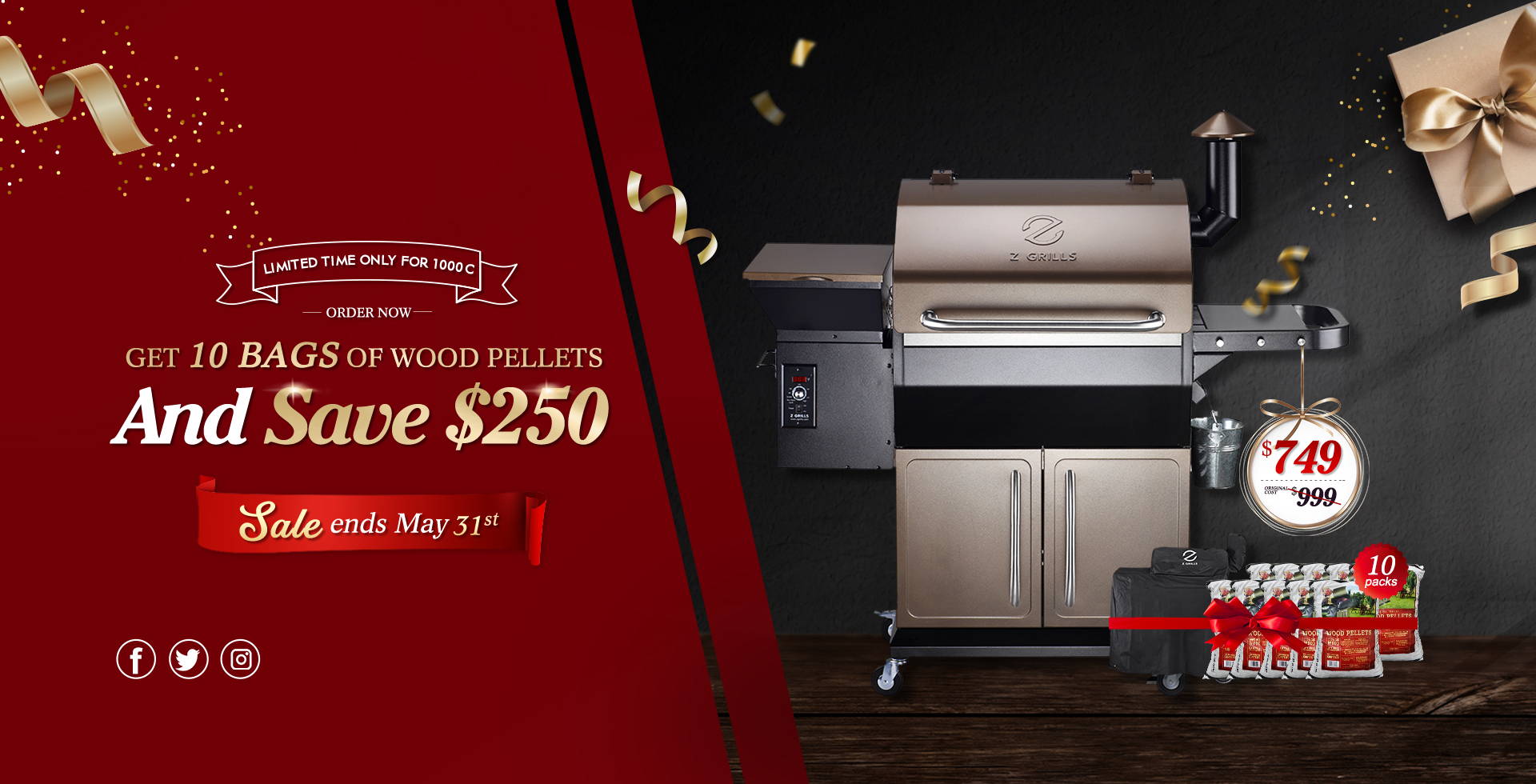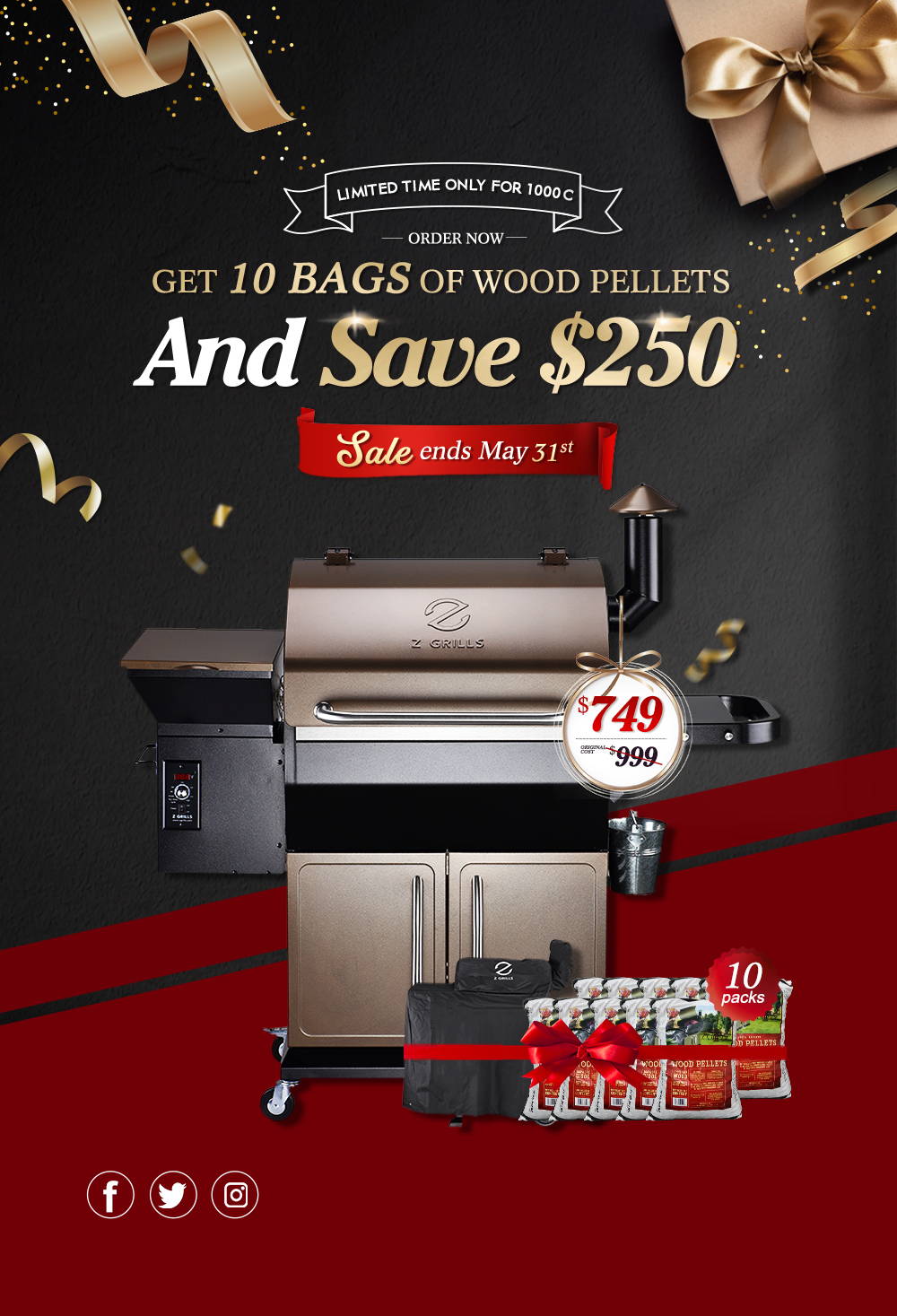 Pellet Clean-out Door equipped on the back of the hopper

Reliable & professional undamaged delivery service

Exclusively Sale On Official website: zgrills.com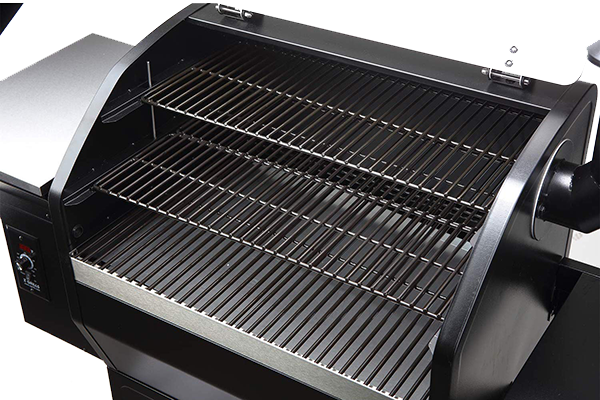 1060 sq. in. Three layers space of grill. this grill can cook anything from a dozen racks of ribs to a small whole hog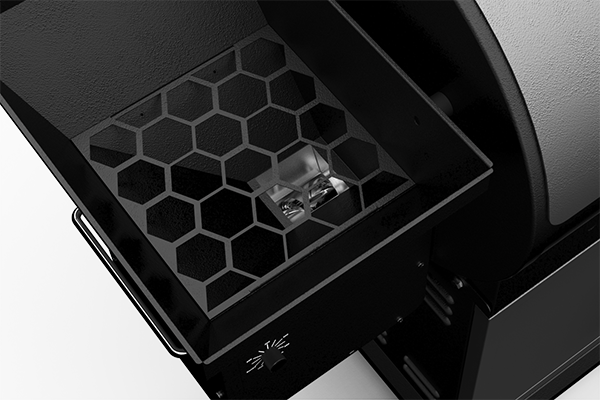 20Ibs.Wood pellet grills infuse your food with natural, wood-smoked flavors that you can't get from charcoal or gas grills.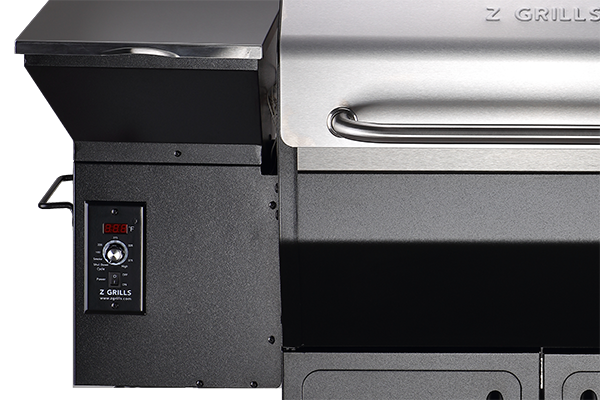 Designed for precise temperature management with a 180°-450°F range with 25° increment control.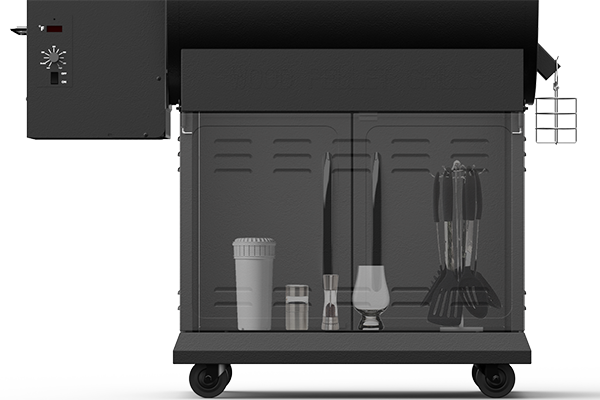 5400 Cubic In.Solid bottom enclosed storage.It can store all your ingredients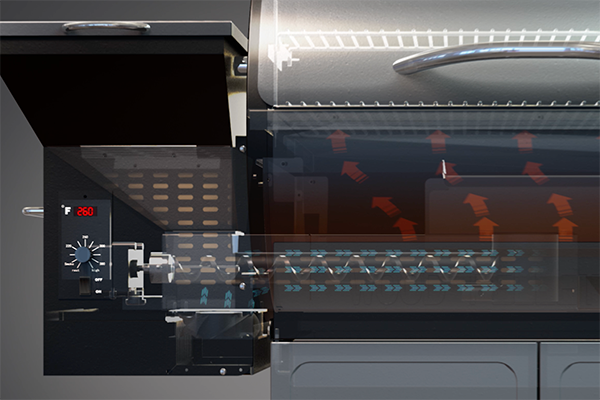 Includes a micro-adjusted variable speed fan and motor with increased RPM's to maintain a precise efficient feed of oxygen and pellets through the auger into the firebox.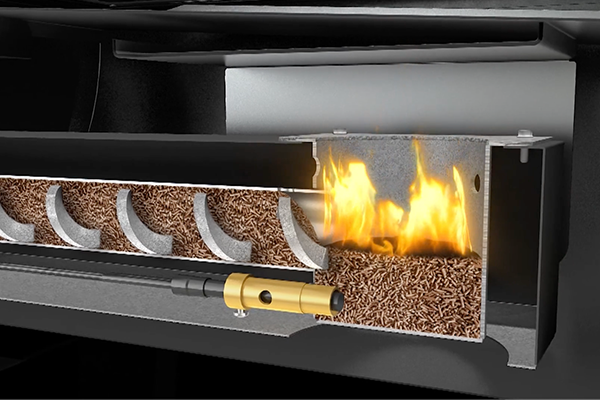 The Venturi-style design creates a burn pot cyclone of airflow for maximum heat distribution and complete combustion of the pellets with minimal waste.
Start Grilling With Z Grills
Z Grills Are Designed to Make Your Life Easy. Set It & Forget It. Naturally Adds Wood Smoke Flavor. The Features You Want without Breaking the Bank or Sacrificing Quality. Start Grilling! Free Shipping. Start-in, The Ultimate Experience.
You Can Grill, Bake, Smoke, Roast, Sear, Char, Braise & BBQ With Z Grills® Wood Pellet Grills. New Grills, New Accessories & New Flavors.
In the same price range, we have a larger cooking area and thicker materials. You can easily find the product specification online then make a comparison. There's no point in buying an expensive grill, Z grills makes your life easy.
100% natural hardwood pellets | Gives great flavor, burns cleanly, and produces little ash

High temperature powder coated lid | Heavy duty | Cleans easily to maintain a vibrant, new appearance
Rollerblade style wheels and locking casters | Easily move and lock your grill in place
20 lb. hopper capacity | Up to 20+ hours of continuous cooking
Pellet Clean-out Door equipped on the back of the hopper
110 Volt AC GFCI Outlet | NEC compliant safety standard
3 snag-free tool hooks | Keeps cooking tools at an arm's reach
5400 Cubic In | Solid bottom enclosed storage | It can store all your ingredients
1060 sq. in. cooking area | Enough headroom for multiple turkeys and beer can chicken


304 stainless steel heat deflector with integrated smoke tray | Evenly distributes heat throughout cooking chamber

SPCC drip pan | Funnels grease out of the cooking chamber into the drip bucket for an easy cleanup

Integrated heat vents | Protects electronics from heat

Modular construction | Allows for individual component replacement

Component access panel | Easily access components

 
 
Ships directly to your home | FREE shipping
3 Year Warranty | Industry leading
1801 E Holt Blvd,Room116, Ontario, California, United States, 91761
Hours Mon - Fri: 10:00 am. - 7:00 pm. Holiday hours may differ
Phone:
833-ZGRILLS
833-947-4557
785-317-5170

Investment Inquiries: info@zgrills.com
Support: support@zgrills.com
If you are not fully satisfied with your Z Grills, return it within 30 days and we will refund your purchase price. We are confident that you will love your new Z Grills wood pellet grill.