Big Christmas Sale Starts Now - Z Grills Pellet Grill Smokers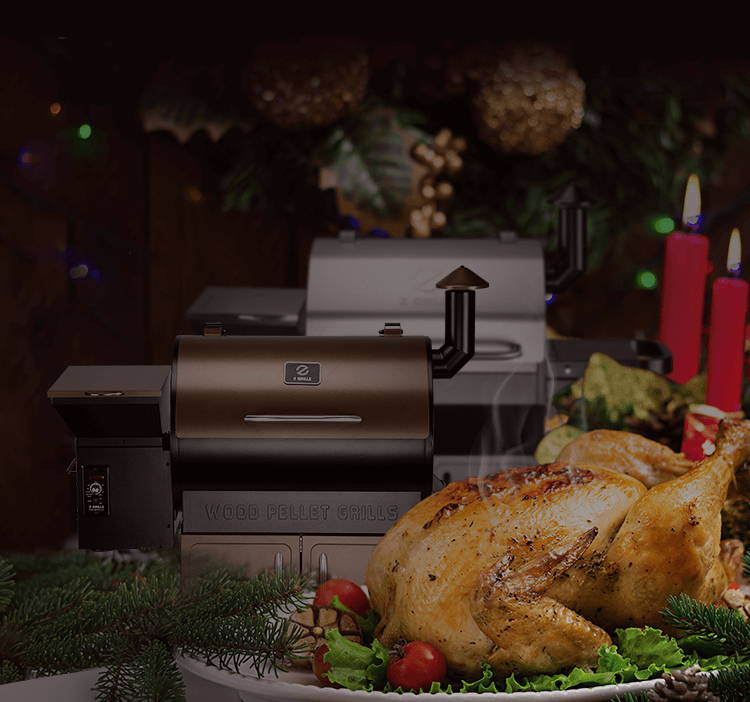 SAVINGS THIS GOOD WON'T COME AGAIN
GET 'EM BEFORE THEY'RE GONE
Sale ends on December 31. 2020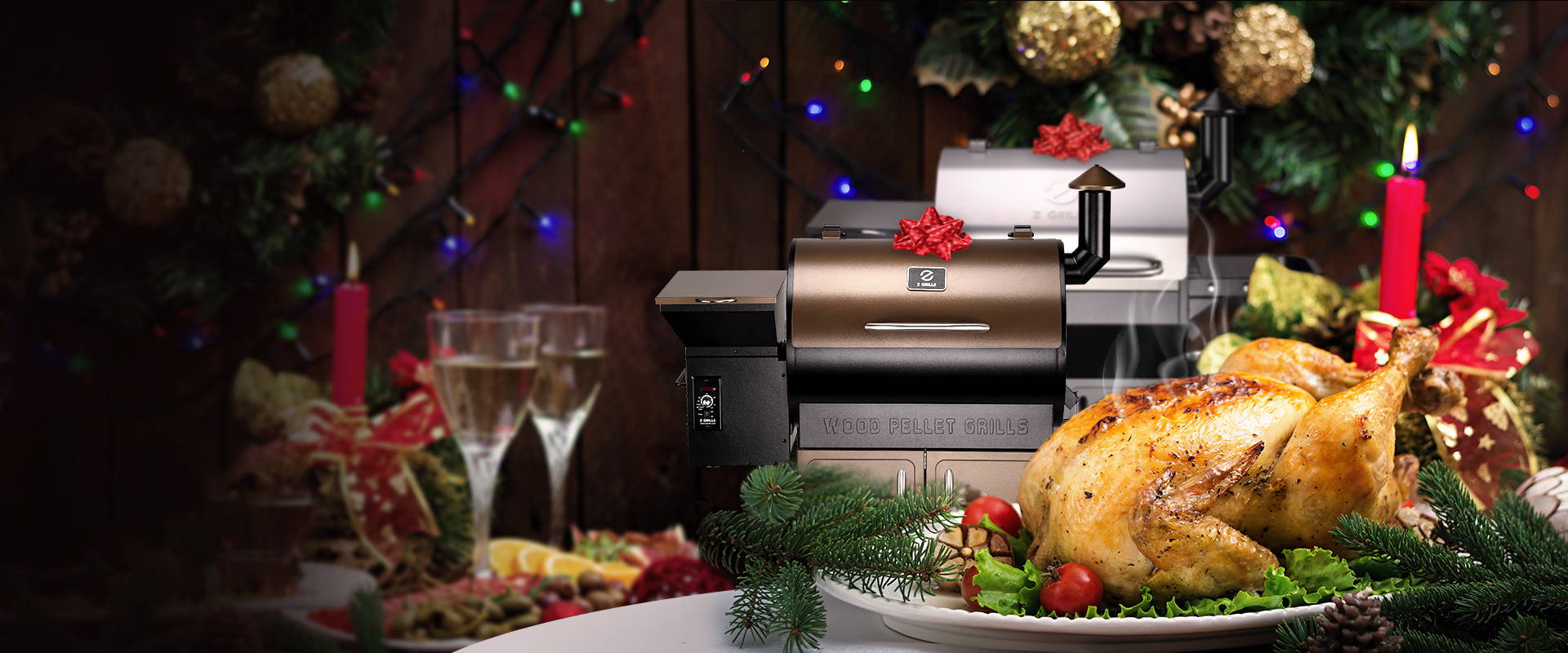 SAVINGS THIS GOOD WON'T COME AGAIN
GET 'EM BEFORE THEY'RE GONE
Sale ends on December 31. 2020

Up to 20% OFF Basic Series


Shop our basic series pellet grills and save up to $90! The Z Grills basic series pellet grill is an ideal gift for any avid grillers or cooks. It is perfect for New Year, birthdays, wedding showers, as a housewarming present, and more. With simple digital control and superior smoke, the basic series is extremely beginner friendly and enables anyone to easily master the art of smoking.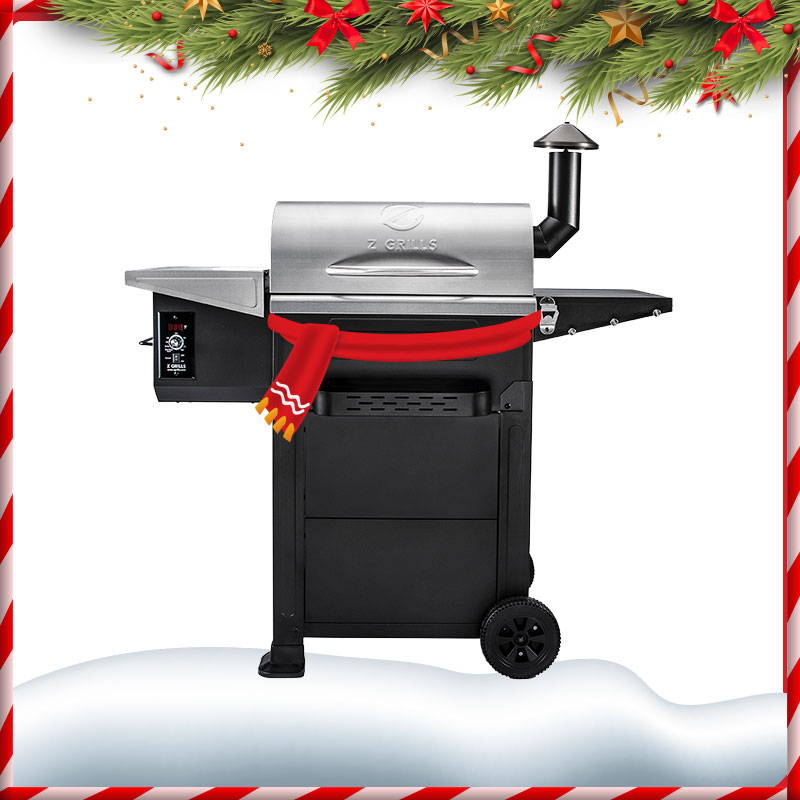 Obtain Flawlessly Smoked Food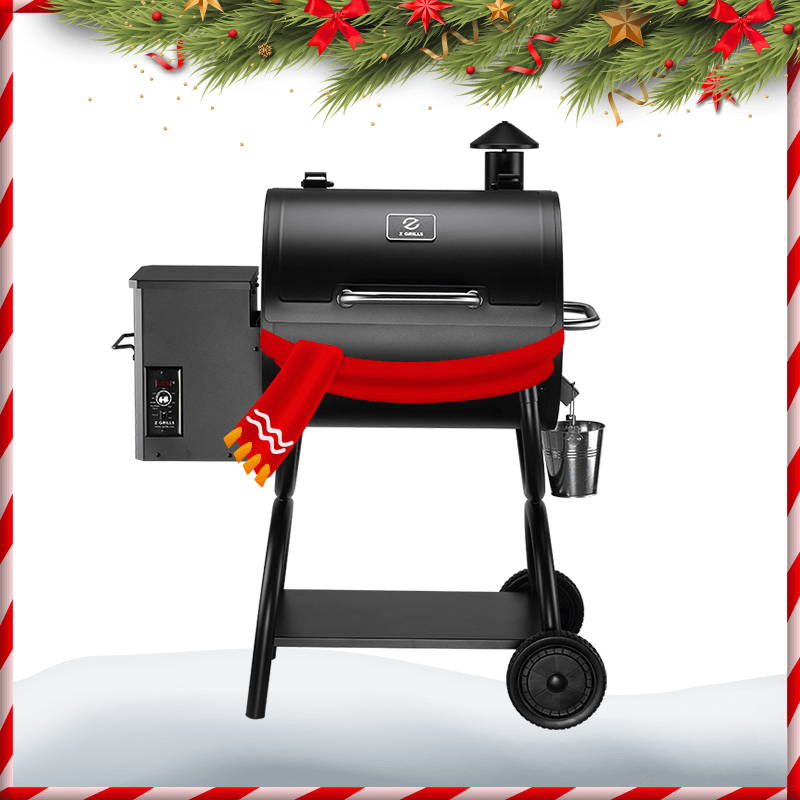 Perfect Starter Pellet Grill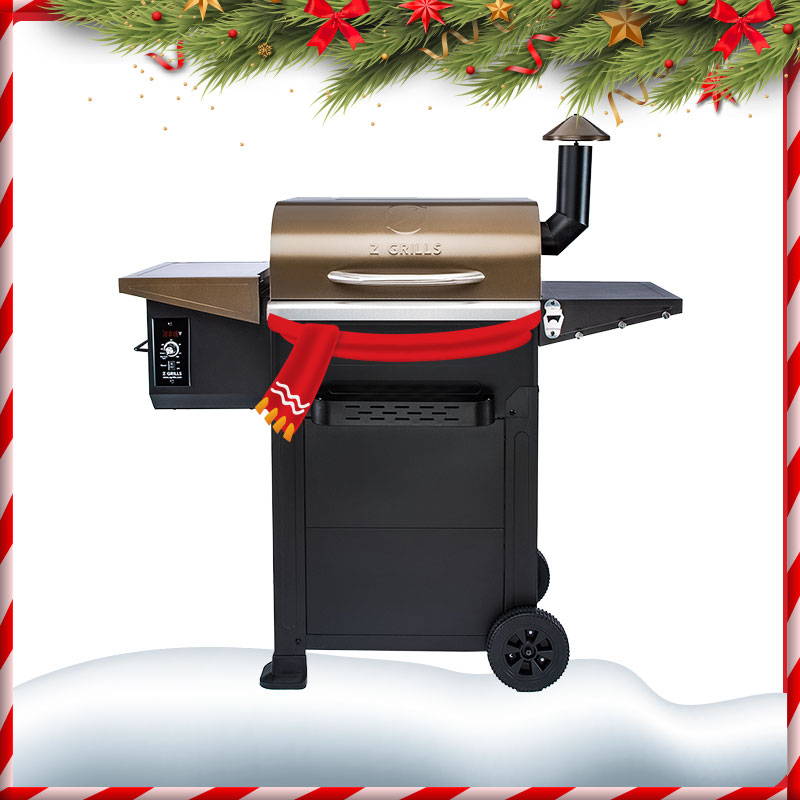 Sear over a Sizzling Wood Fire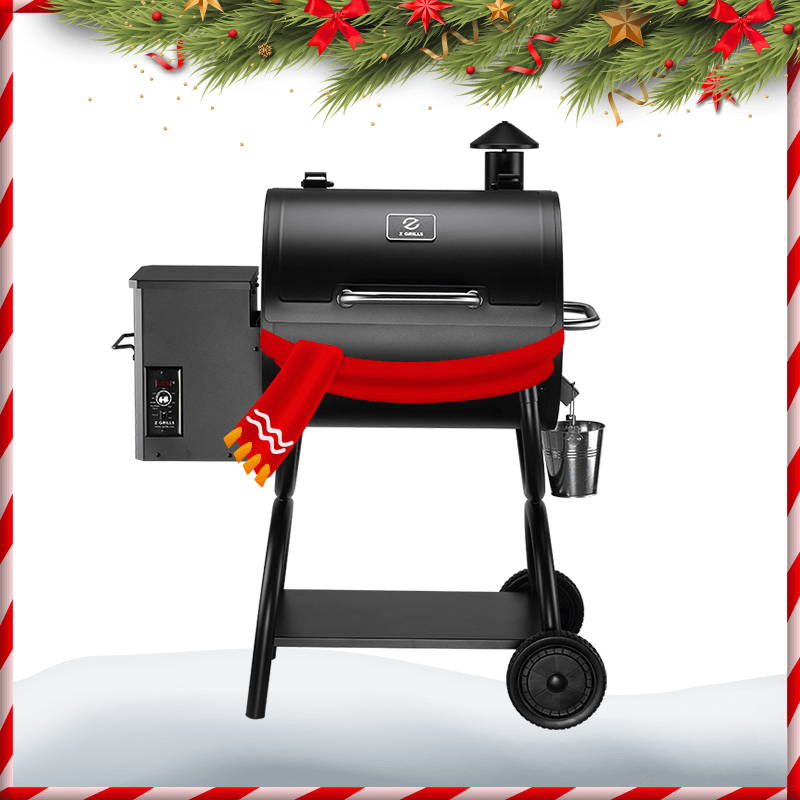 Z GRILLS-550A
Perfect Starter Pellet Grill
$369.00  $419.00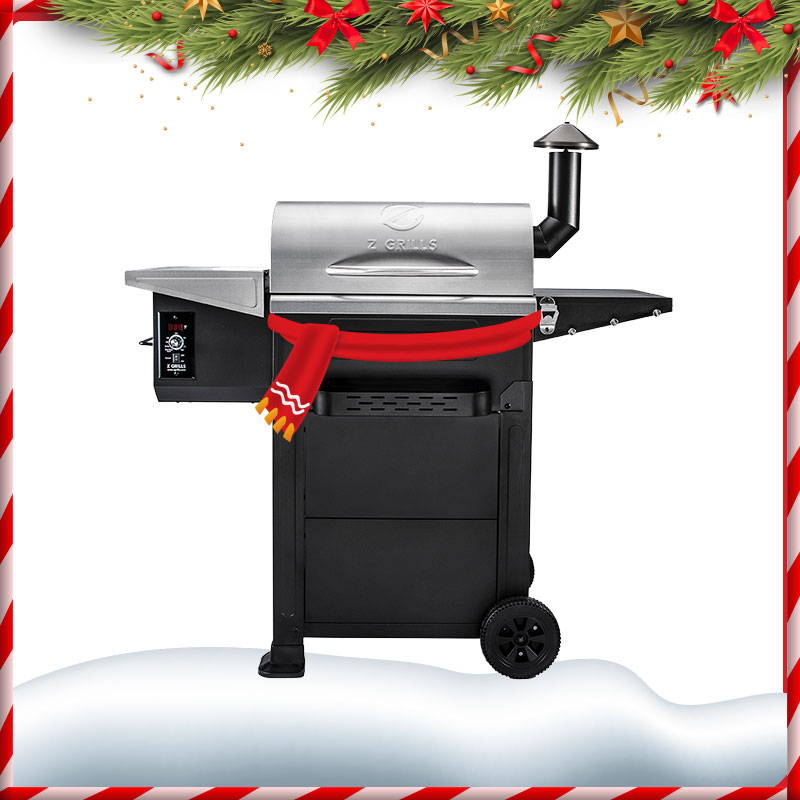 Z GRILLS-L6002E
Obtain Flawlessly Smoked Food
$389.00  $479.00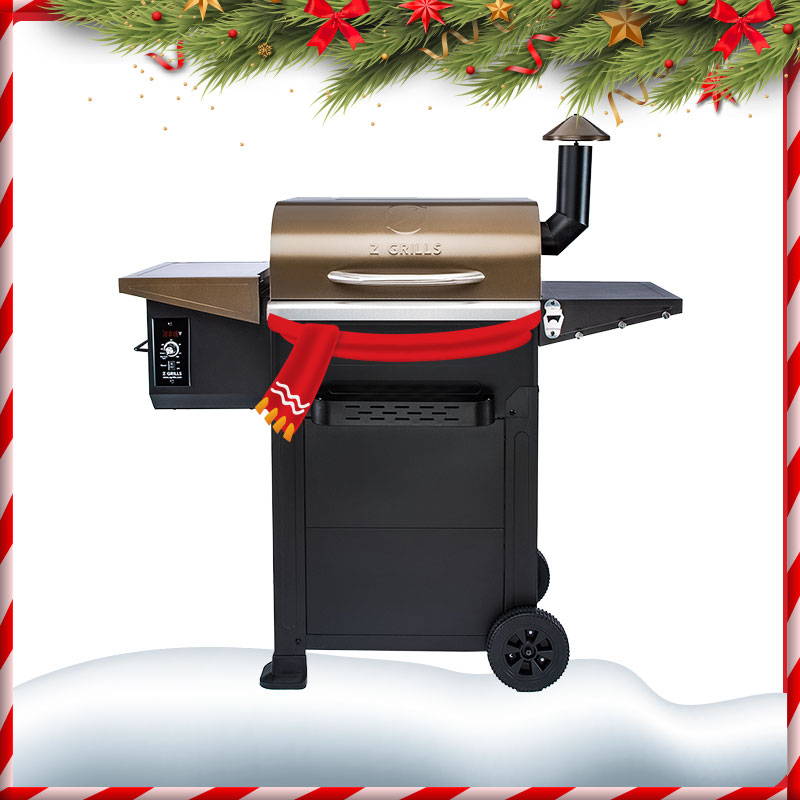 Z GRILLS-L6002B
Sear over a Sizzling Wood Fire
$399.00  

Enjoy up to 20% OFF 700 series pellet grill and get a mysterious gift before Dec. 31. We will send one of our premium grilling accessories as gift to you.
(700 series pellet grill only)
Take your outdoor cooking to the next level with the Z Grills 700 Series Wood Pellet Grill. The 700 series offers 8-in-1 versatility that allows you to bake, grill, smoke, BBQ, sear, roast, char, and braise with incredible wood-fired flavor. Grill for a party or just a dinner for two, the 700 series is the right grill you can look to. It provides 694 square inches of cooking surface to fit multiple turkeys and beer can chicken. Win the meal with 700 Series!
The Z Grills 700D is everything you want in a pellet smoker and more. Not only is it a product of unrivaled construction and a large 694 sq. in. cooking area, but it is also one built with 8-in-1 versatility in mind. From wood-fired pizzas to slow cooked roasts and everything in between, there's nothing a Z Grills can't do. With Z Grills' digital temperature control, wood-fired cooking has never been easier.
Other ways to achieve wood-fired taste and save: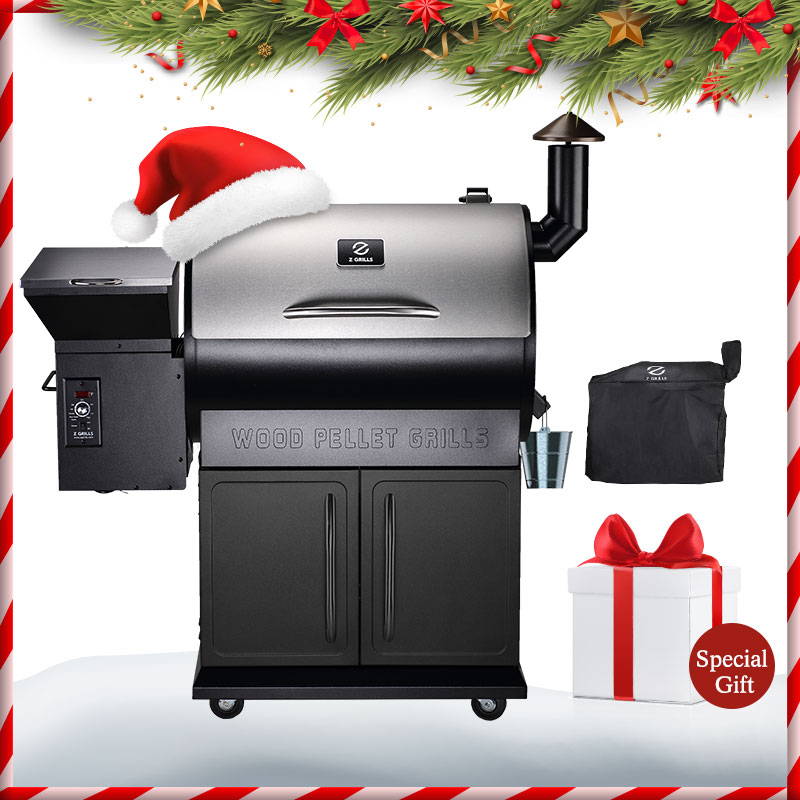 Superior Structural Construction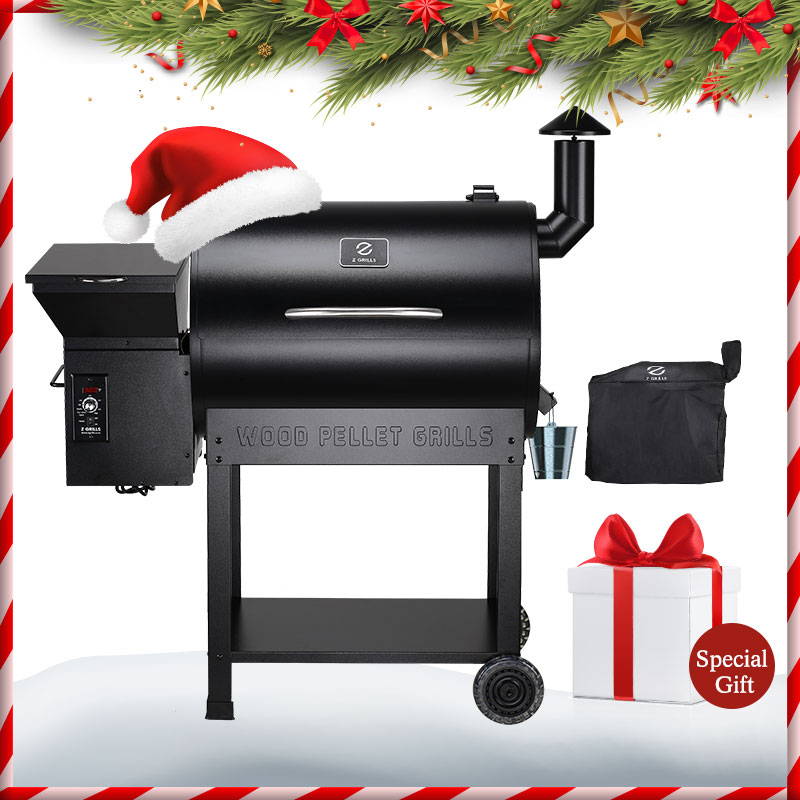 A Workhorse for Big Meals
Z GRILLS-700DPRO
Smoke Like A Pro
$579.00  $679.00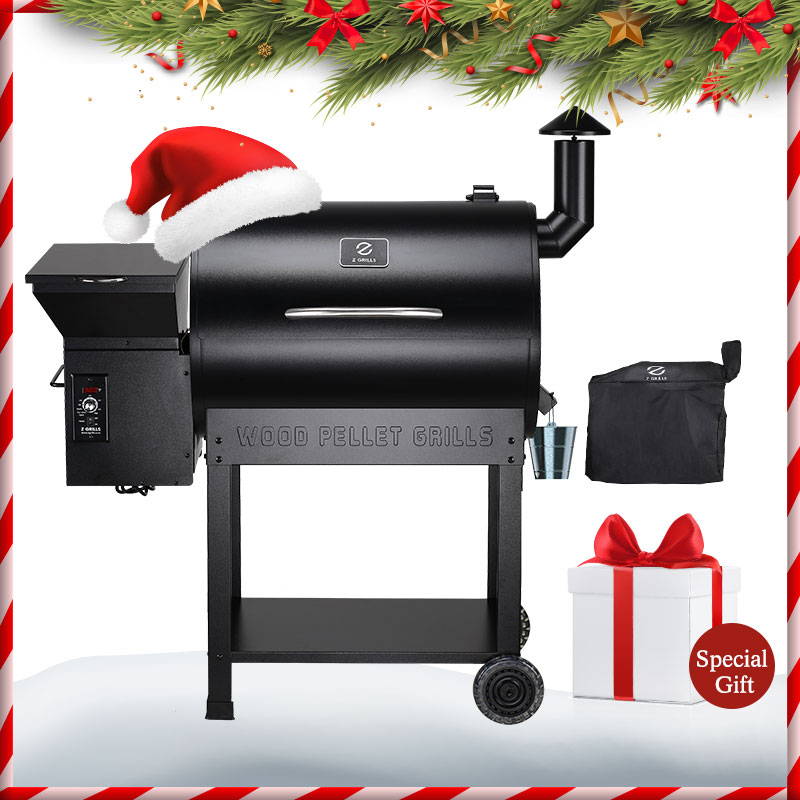 Z GRILLS-7002B
A Workhorse for Big Meals
$478.00  $509.00

Special Holiday Offers on 1000 Series
Up to 24% OFF


Gear up with the premium 1000 series wood pellet grill & accessories for the ultimate wood-fired holiday feast! But hurry - the offer will end soon on December 31. Don't miss out!
The Z Grills 1000 series has 1060 square inches of cooking area allowing you to cook the biggest feast. With the 8-in-1 versatility, precise temperature controls, and set & forget operation, the 1000 series is the ultimate way to achieve wood-fired taste for either a party or a daily meal. And at the end of the cookout, an express ash cleanout system makes ash cleanup as easy as pulling a lever.


There is no better in BBQ than what comes off a wood pellet grill.
The reason professional barbecue chefs use wood is that it provides the best flavor. Pellet grills use all-natural hardwood as fuel, delivering unmatched pure, hardwood taste. Try pellet grilling and experience the wood-fired difference.
Pellet grills are as easy to use as grilling with gas but give your food the primal flavor of real wood. No fluids, no lighters, no gas, and no mess of starting or tending a fire. They feature one-button start-up and have simple controls that allow you to set and forget.
Unlike gas or charcoal grills, pellet grills have an adjustable, wide temperature range, allowing for the ultimate 8-in-1 versatility. That means you can smoke a rack of ribs low and slow, or grill a wood-fired pizza hot & fast, and even bake a berry cobbler, all with the same grill.
With a built-in digital temperature controller, pellet grills maintain steady, consistent temperatures, letting you cook like a pro with zero effort. The convection heating process eliminates any flareups, so you will get perfectly smoked results every time.
Pellet grills have a convection fan, allowing for an efficient burning process. The convection fan feeds the burning pellets air allowing them to burn hot and efficiently while circulating the heated, smoke-filled air around the food.
Pellet smokers might cost more than the grills you find at a big box store, but a pellet grill is a smoker, oven, and grill in one! Every Z Grills pellet grill is crafted with heavy-duty steel and comes with a 3-year warranty. It's an all-compassing outdoor cooking solution and built to last for years to come.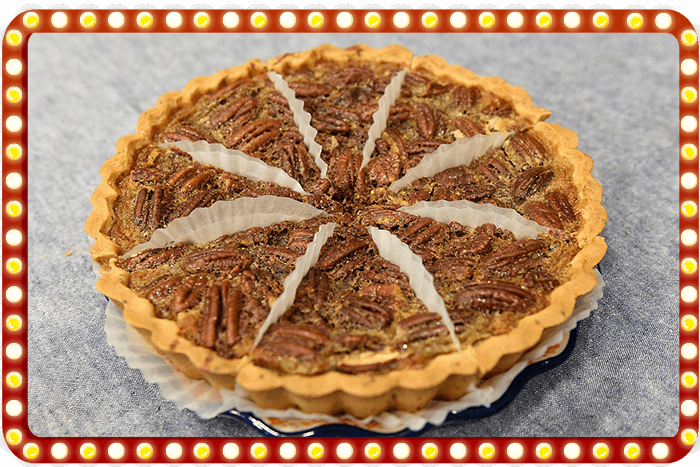 Get ready to kick your taste bud to a new dimension with this Cheesecake with Bourbon Pecan Topping!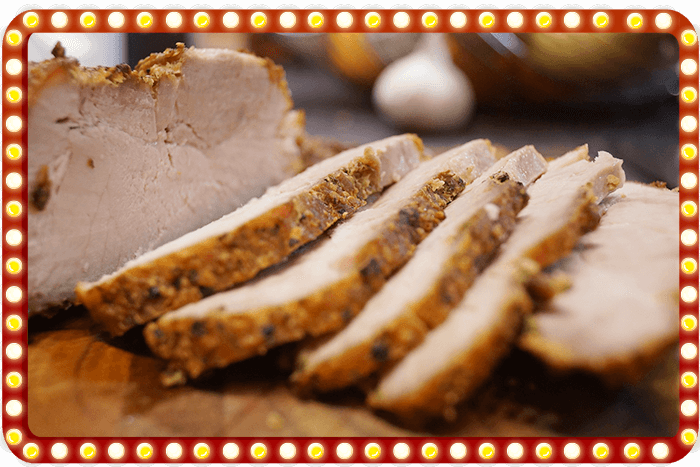 A good Smoked Ham is the perfect centerpiece for any celebration.
With each bite of the Brussels sprouts, you get the rich smokey flavor of the crisp bacon.
You'll be blown away by the smoky, cheesy flavors in this Smoked Mac and Cheese.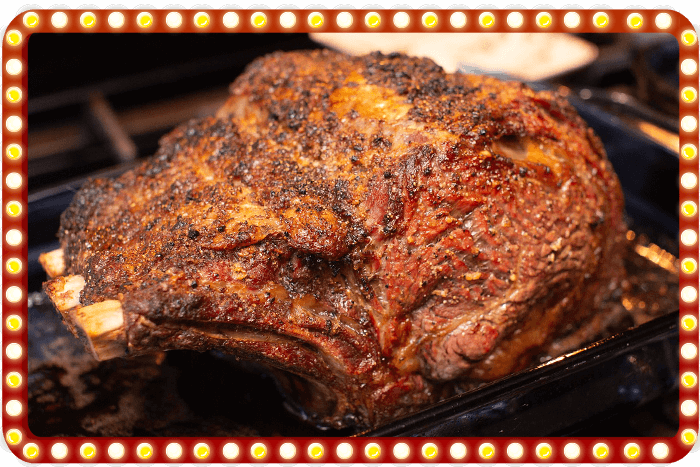 This Smoked Prime Rib Roast will be the crowning glory of any table.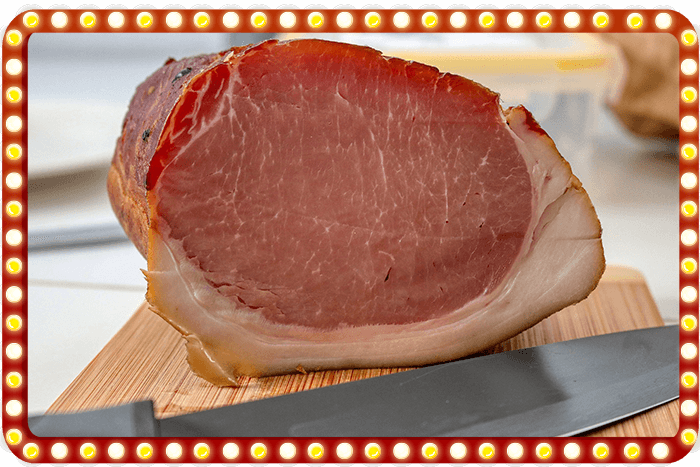 This Double Smoked Spiral Ham is a show stopper and will make your guests' jaws hit the floor.

Christmas Tree with Hidden Promo Codes


Click on the Christmas tree lights to see what our customers are saying about Z Grills and you may find surprising promo codes to enjoy additional savings!
To find those who love sharing as much as they love grilling, join our Facebook Group.