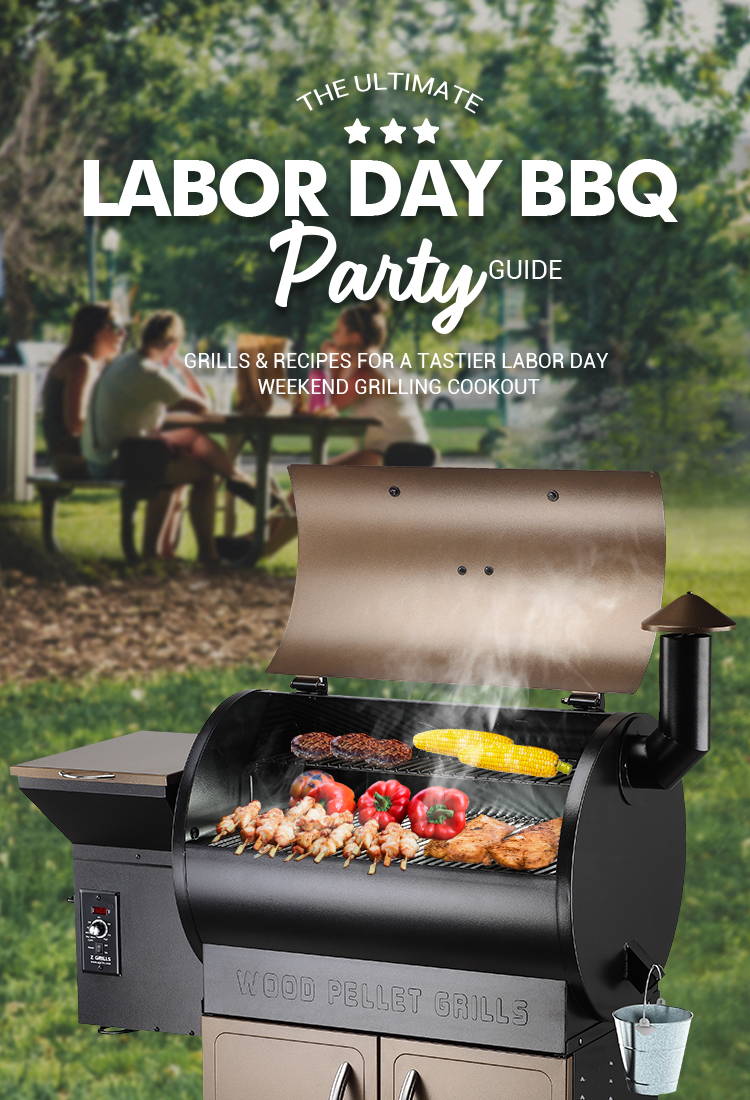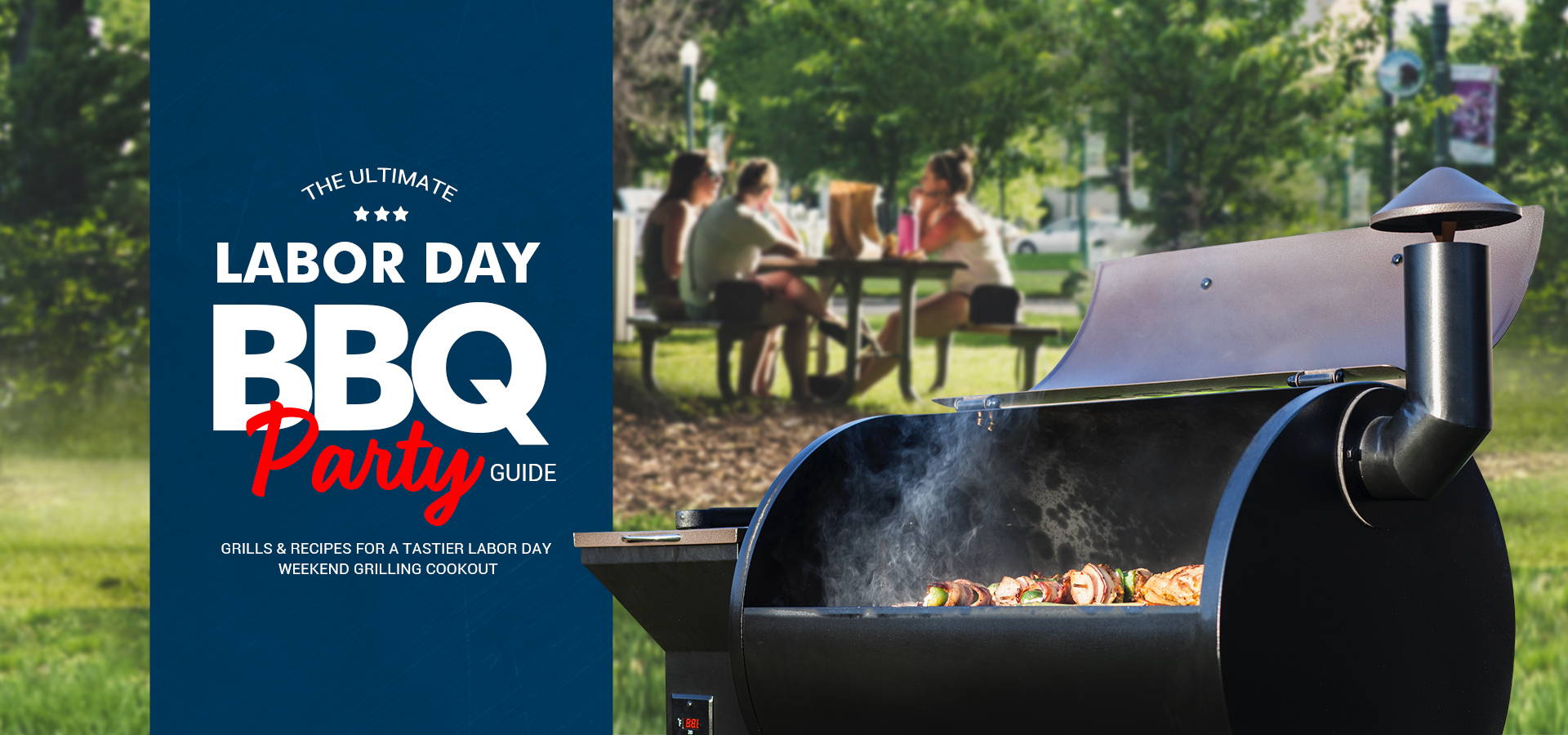 Naturally Adds Wood Smoke Flavor

Best Pellet Grill Value | Top-Rated Quality

Your Z Grills will be delivered free of charge.
PARTY FOR 3-5 PEOPLE

PARTY FOR 6-8 PEOPLE

PARTY FOR MORE THAN 8 PEOPLE
LABOR DAY PARTY FOR 3-5 PEOPLE

It's our last chance to enjoy summer's delights - cool breeze, burnished sun, tranquilizing backyard, and delicious barbeque with families! There is no need to break a sweat for the BBQ this time, as the Z Grills basic series of pellet grills will bring easy and mouthwatering BBQ right to your back patio. This series features 450 to 573 sq. inches of total cooking space for feeding around 3 to 5 people. And you can grill, smoke, bake, roast, braise, or barbecue with incredible wood-fired flavor. With digital temperature control, the Z Grills does all the work for you. All you have to do is turn it on, set the temperature, and let it work. This means you will have more time to have fun and relax with your family. Click the easy to follow recipes below for delicious smoked food.
TURN UP THE HEAT AT YOUR PARTY WITH Z GRILLS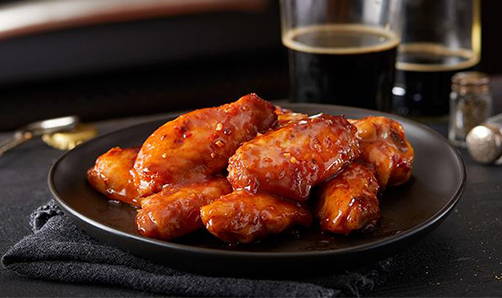 ITALIAN GRILLED CHICKEN WINGS
INGREDIENTS
1 cup KRAFT Zesty Italian Dressing
2 pounds chicken wings/drummettes
1/2 cup barbecue sauce
HOW TO MAKE IT
Pour dressing over chicken in large bowl; toss to coat.
Refrigerate at least 30 minutes to marinate.
Preheat Z Grills to 400 degrees F. Drain chicken; discard marinade.
Grill chicken 8 minutes on each side or until done.
Brush with barbecue sauce; grill for another 2 minutes.
Remove from grill and serve.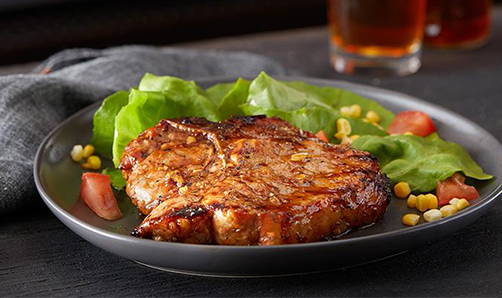 GARLIC & HONEY GLAZED PORK CHOPS
INGREDIENTS
4-6 Pork Chop
1/2 Cup of Honey
4 Tablespoons Soy Sauce
2 Tablespoons Olive Oil
2 Garlic Cloves, pressed
Salt & Pepper
HOW TO MAKE IT
Preheat Z Grills to 350 degrees F.
Mix together the honey, soy sauce, and garlic in a small dish.
Brush the olive oil over the pork chops and sprinkle with salt and pepper.
Place the pork chops on the grill and brush with honey mixture.
When you flip the pork chops over, brush the second side with the honey mixture.
Grill for about 8 minutes on each side. Brush the honey glaze before serving.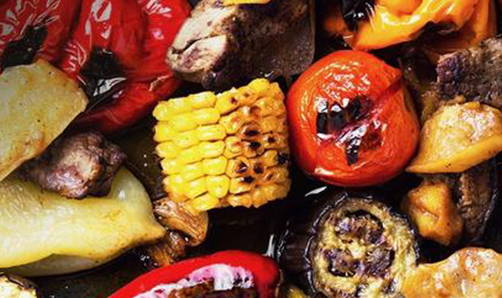 GRILLED MEXICAN STREET CORN
INGREDIENTS
Vegetable oil
1 teaspoon chili powder
1/2 teaspoon cayenne powder
8 ears of corn, husked
1/4 butter
1/2 cup crumbled cotija cheese
1 lime, cut into 8 wedges
HOW TO MAKE IT
Set your Z Grills for around 300 degrees.
Brush grill grate with oil, using a pastry brush.
Combine chile powder and cayenne in a small bowl.
Grill corn for around 10 minutes, turning occasionally.
Remove from grill and immediately brush each ear with 11/2 tsp. butter.
Sprinkle each with 1 tbsp. cheese and a pinch of chile powder mixture.
Squeeze 1 lime wedge over each ear and serve.
LABOR DAY PARTY FOR 6-8 PEOPLE

Are you thinking of inviting several friends for a BBQ party to celebrate Labor Day? Crack a beer, throw a few things on the grill, sit among the vines, and chat with friends while enveloped by the heady smell of smoke emanating from a grill. Sounds just nice. Your barbeque will get even nicer with a 700 series Z Grills pellet grill and our favorite flavor-filled recipes. The 694 sq. in. cooking area gives enough space to cook for 6 to 8 friends. Everyone at your backyard barbeque will enjoy one of a kind, real wood flavors skillfully infused into 7 different styles of cooking. The best part is that you can become an instant grill master to impress all your friends. With the easy to read digital control pad, quick dial-in temperature range, and consistent temperature control, obtain flawlessly smoked food has never been more convenient.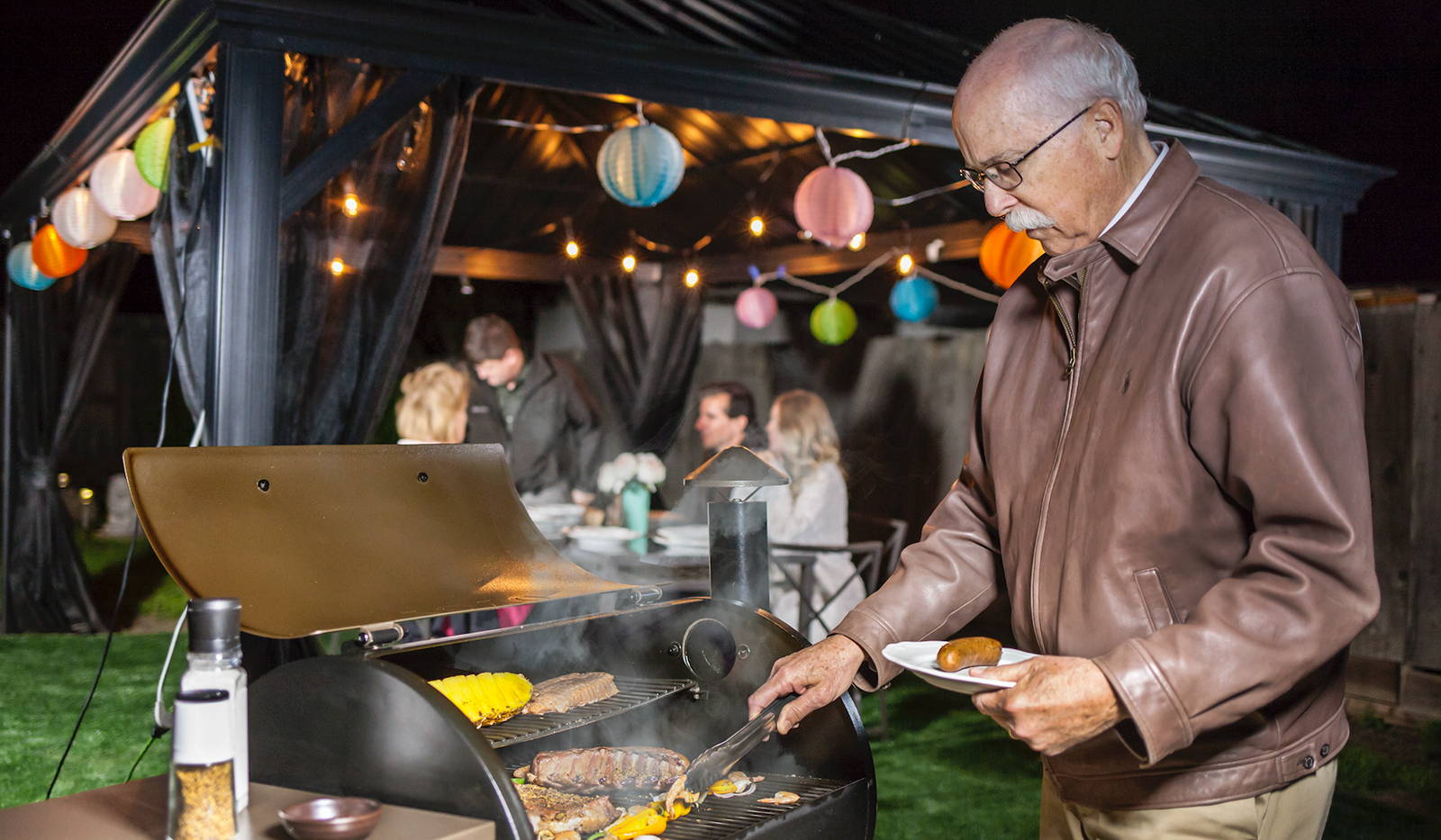 TURN UP THE HEAT AT YOUR PARTY WITH Z GRILLS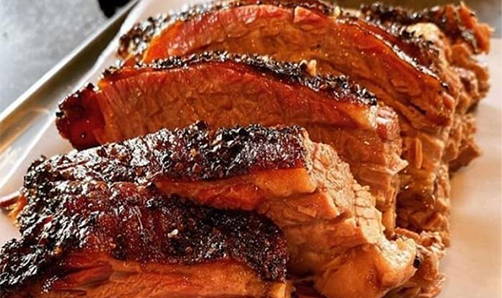 INGREDIENTS
1 1/2 to 2 pound skirt steak
1/4 cup fresh lime juice
1/4 cup brown sugar, packed
1/4 cup cilantro
2 tablespoon olive oil
1 1/2 tablespoons chili powder
3 cloves garlic minced
2 teaspoon ground cumin
1 teaspoon salt
HOW TO MAKE IT
Use a fork to poke holes in the skirt steak, covering both sides.
Mix ingredients in bowl.
Place the skirt steak in a large zip bag and pour the marinade over the steak.
Zip the bag and shake.
Let steak rest at room temperature for 1-8 hours.
Preheat an outdoor grill to 375 degrees.
Grill steaks for 7 to 10 minutes per side, turning once for medium-rare.
Remove steaks and allow to rest for 5 minutes.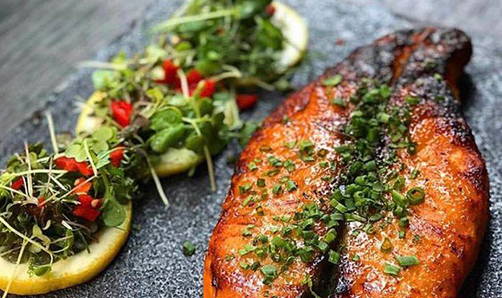 INGREDIENTS
2 salmon fillets with skin
1 cup of soy sauce
1/2 cup of olive oil
9 cloves of finely chopped garlic
3 inches finely chopped ginger
2 tablespoons of sugar
1/2 teaspoon of basil
HOW TO MAKE IT
Wash the salmon fillets thoroughly and place in a pan.
Combine soy sauce, olive oil, garlic, ginger, and sugar in a large bowl and mix well.
Pour the marinade over the fillets.
Place in the refrigerator for around five hours.
Set your Z Grills to smoker and pre-heat for 15 minutes.
Place salmon on grill.
Smoke for 60 to 90 minutes, or until fish flakes nicely.
Serve with favorite seasoning.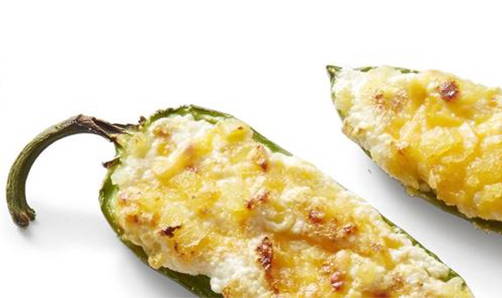 GRILLED STUFFED JALAPENOS POPPERS
INGREDIENTS
1 cup shredded Monterrey Jack cheese
1 teaspoon oregano
1/2 teaspoon garlic powder
1/2 teaspoon ground cumin
1/2 teaspoon chili powder
1/4 teaspoon salt
1/4 teaspoon smoked paprika or paprika
10 jalapeno peppers
HOW TO MAKE IT
Combine the first seven ingredients in a small bowl.
Cut a lengthwise slit down each pepper while keeping the stem intact.
Remove membranes and seeds from peppers.
Fill each pepper with 1 tablespoon cheese mixture.
Prepare your Z Grills to grill at 325 degrees.
Place peppers in a disposable foil pan.
Grill peppers, covered, for 8-10 minutes.
Remove from grill and serve warm.
LABOR DAY PARTY FOR MORE THAN 8 PEOPLE

Are you planning the last big barbecue party of the season? Here the Z Grills 1000 series pellet grills and crowd-pleasing recipes will help you to hold a fabulous party that you'll remember through the darkest days of winter. A whopping 1060 sq. in. grilling space with middle and top racks gives you ample room to cook the biggest feasts. The 1000 series pellet grills impart real wood smoke flavor, without all of the labor and babysitting required by stick burners. Long low and slow cooks no longer have to monopolize your day. With digital temperature control, Z Grills pellet grills do all the work for you. After the party, cleaning the grill is a breeze thanks to an ingenious ash cleanout system. Simply dump the ash and save you the hassle of vacuuming. That sounds like the grilling party for you.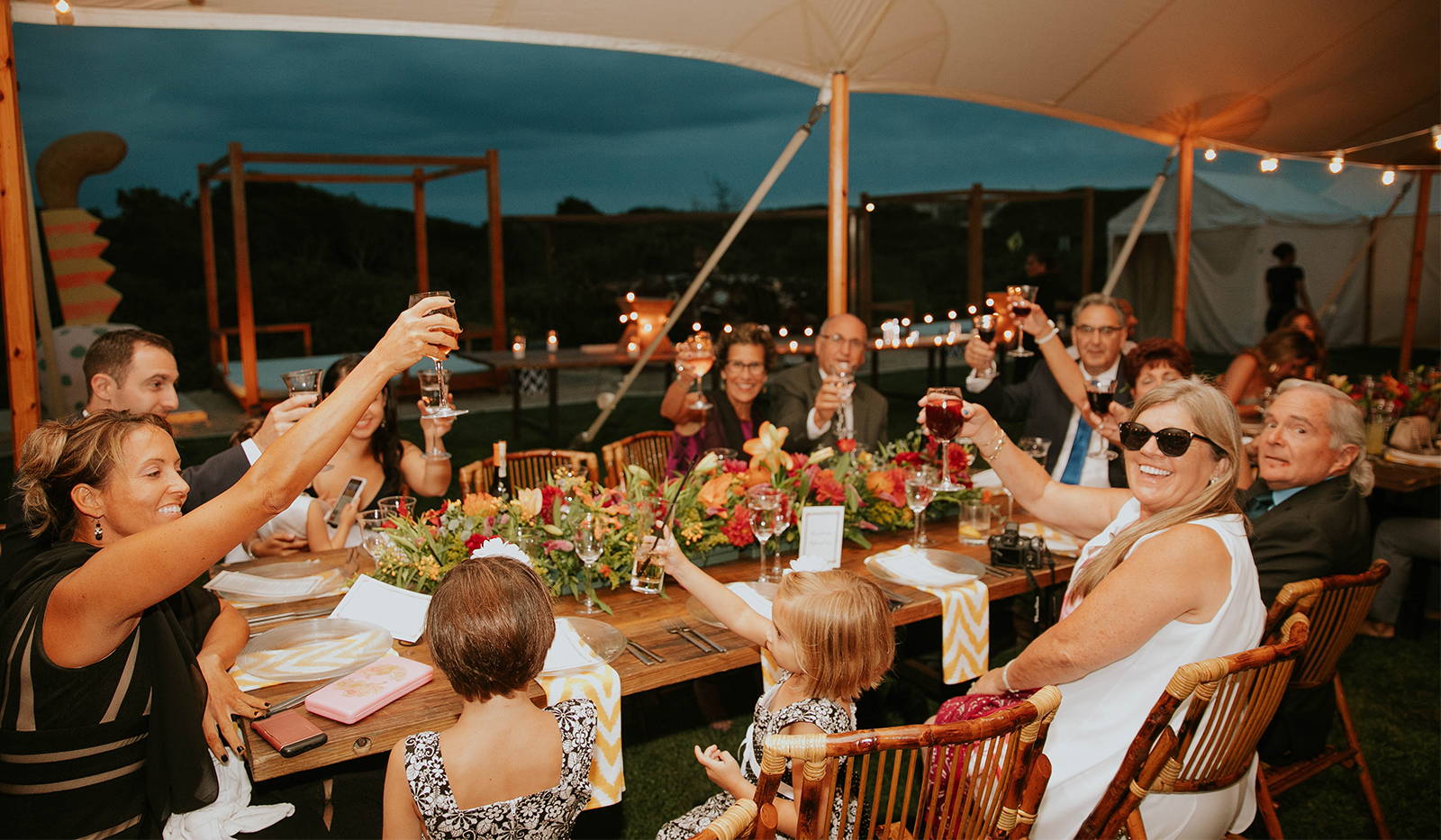 TURN UP THE HEAT AT YOUR PARTY WITH Z GRILLS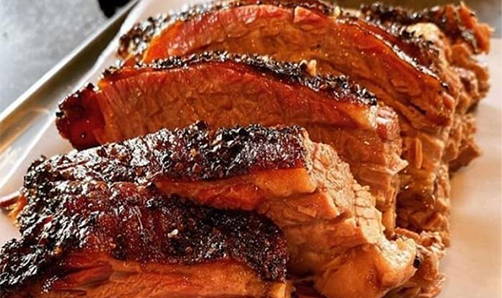 INGREDIENTS
10-12 Lb beef brisket, fat trimmed to ¼ inch thickness
⅓ Cup kosher salt
⅓ Cup black pepper
HOW TO MAKE IT
Season the brisket with salt and pepper.
Let the brisket sit at room temperature for an hour.
Preheating your Z Grills at smoke.
Place brisket, fatty side up.
Rotate every 3 hours flip over.
Smoke until meat is very tender.
Let the brisket rest at least 30 minutes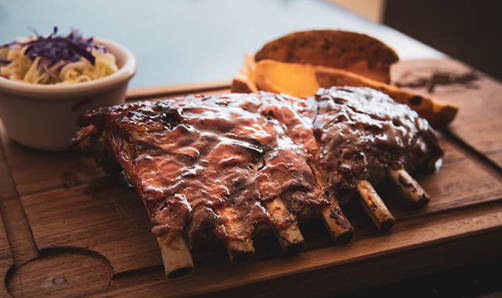 INGREDIENTS
Ribs
Mustard
AP rub
BBQ rub and sauce
Apple cider vinegar
Butter
Honey
Brown sugar
HOW TO MAKE IT
Pulling the membrane and squaring off the ends.
Use mustard as a binder when cooking pork.
Use AP rub and Hot BBQ rub pretty heavily on ribs.
Turn Z Grills to 250 degrees and let it preheat for 15-20 minutes.
Place ribs into grill and spray with apple cider vinegar and water mixture (1:1) when dry.
Wrap in peach butcher paper with butter, honey, and brown sugar.
At 190 degrees, mop them with BBQ sauce and stick them back into grill.
Take out ribs at 196 degrees. Enjoy your ribs!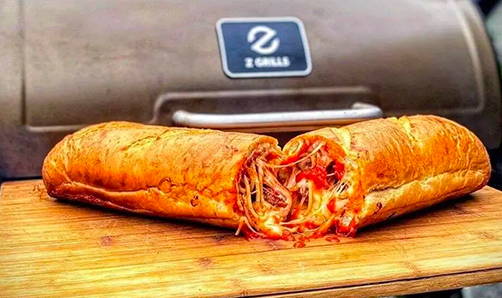 STUFFED CHEESY SMOKED SPAGHETTI
& MEATBALL SUB
INGREDIENTS
99% lean ground beef
Spaghetti sauce
Spaghetti noodles
Whole French bread loaf
Mozzarella cheese
Garlic butter spread
All-purpose rub
BBQ rub
HOW TO MAKE IT
Preheat your grill to 350 degrees F and boil your spaghetti noodles.

Season the ground beef with an all-purpose rub and BBQ rub.
Form the ground beef into bite-size meatballs.
Toss spaghetti sauce and meatballs into a cast iron skillet and into grill and stir.
Bake your French bread to your crunchy desire. Cut it in half and hollow it out.
Lather the inside with garlic butter.